So between and after classes today i decided to cook. To do something for me, something to de-stress.

First, Chicken broth for the Asparagus soup I'm making tommorow.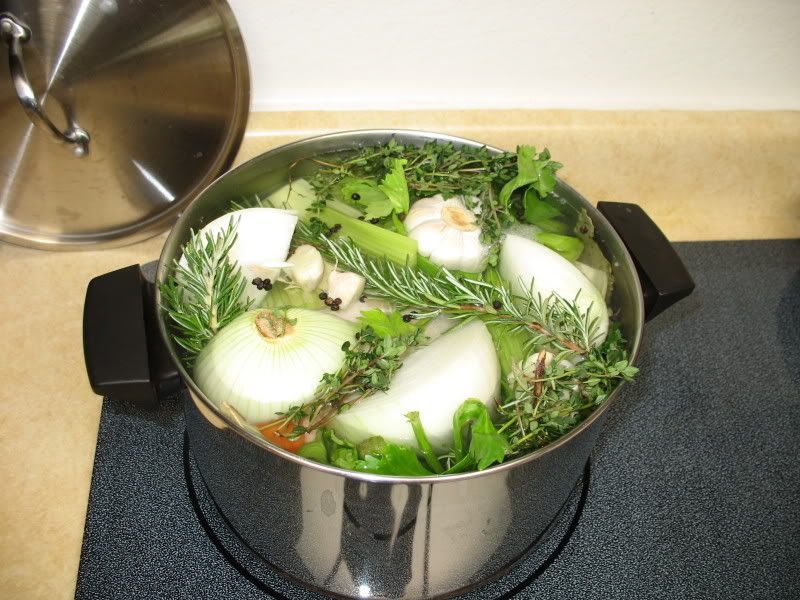 1 Chicken
1/4 bunch Thyme
2 carrots
3 celery stalks
Rosemary sprigs
Peppercorns
Onion
Garlic...
You know, the good stuff!
I'm thinking maybe chicken and veggie pot pies for the left over chicken meat from the broth... I can't think of anything else to do with it.

Next something sweet and delicious, Croissant Berry Bread Pudding!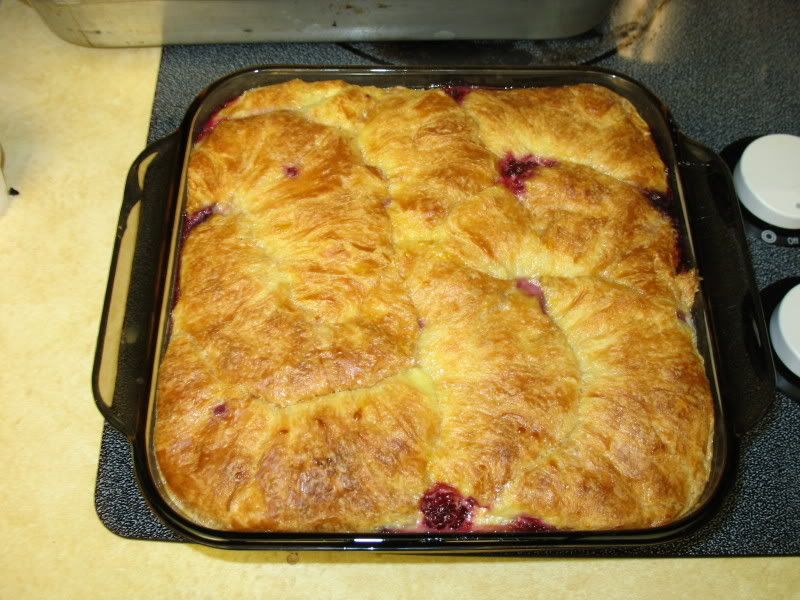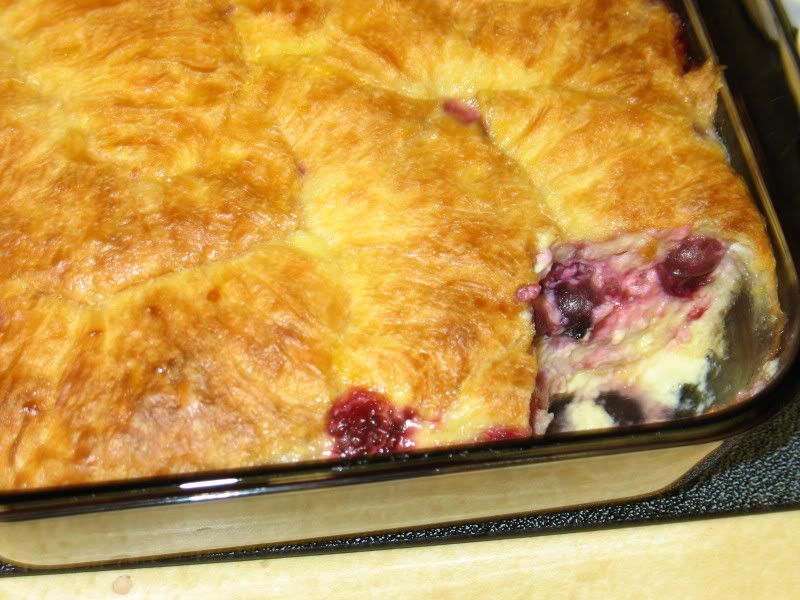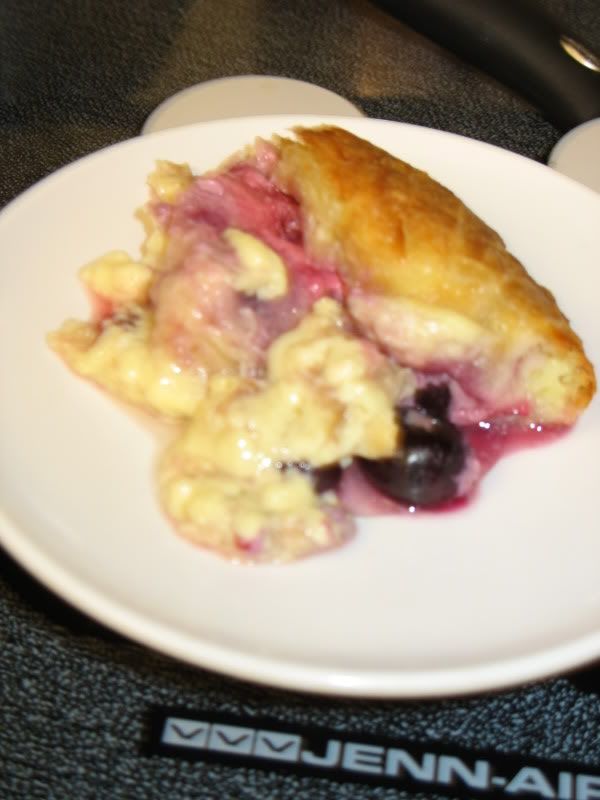 I just wasn't sure if anyone would want the actual recipe so here's more details:

2 whole eggs
6 egg yolks (I saved the whites + left over custard mix for eggs this morning)
3/4 C. Splenda for Baking or 1 C. real sugar - Which ever you preffer
1 tsp. Vanilla extract
5 Croissants (I used 7 mini croissants I had in my freezer from a brunch)
1 to 1 1/2 c. Berries (frozen is okay but fresh is better - wont be as watrery)

Preheat oven 350.
In a large bowl whisk eggs to combine then add sugar, some half and half, and vanilla, combine then add the rest of the 1/2 and 1/2. (This just makes it easier to incorporate all the ingredients and if you don't whisk the eggs on their own at first they might not get beat enough.) In a Glass baking Dish, oval or square doesn't matter, as long as it will fit into another pan, place the bottoms of the croissants, cover with berries, put tops on. Pour the custard on top of the croissants and soak for 5-10 min. What ever your patience level is. Press down gently and occasionaly so they soak up the custard.

Place glass baking dish in a bigger baking dish that is filled with 1 inch of hot water. (I usually do this before i add the ingredients so i can measure out how much water is needed and heat it up in the microwave while the croissants are soaking.) Cover the whohle thing with tin foil, making sure the custard doesn't touch the foil. Cut a few holes for steam to escape. Bake 40 min with foil, uncover and bake another 40-45 min - until brown and custard is set. Remove from oven, cool and serve warm or at room temp. Hell it's good cold too! This will make about 8-10 servings depending on appetite.


I love food.