I love food part 2.
Asparagus Soup: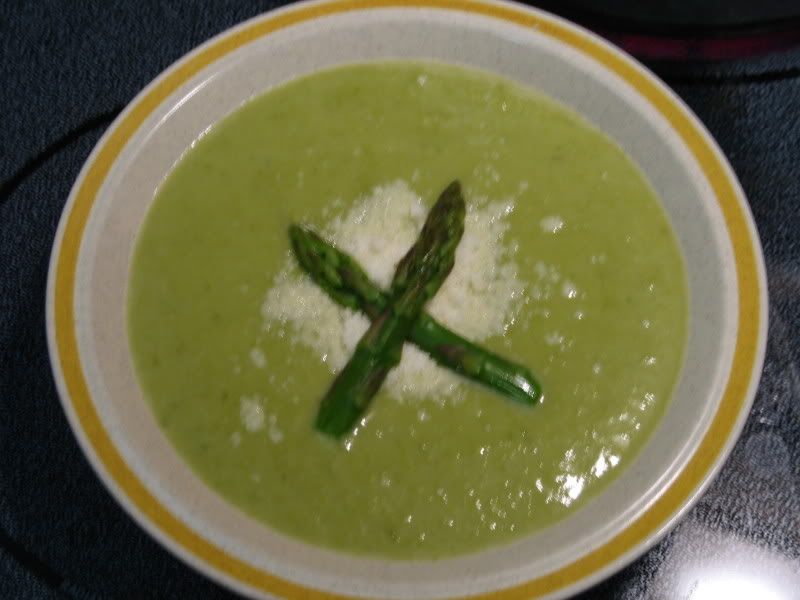 If you remember we started off with this: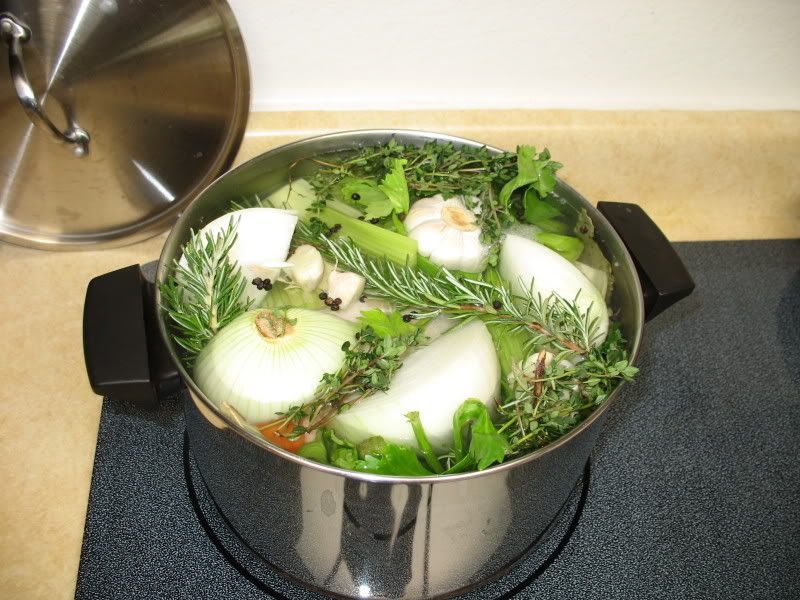 Which made the broth for this: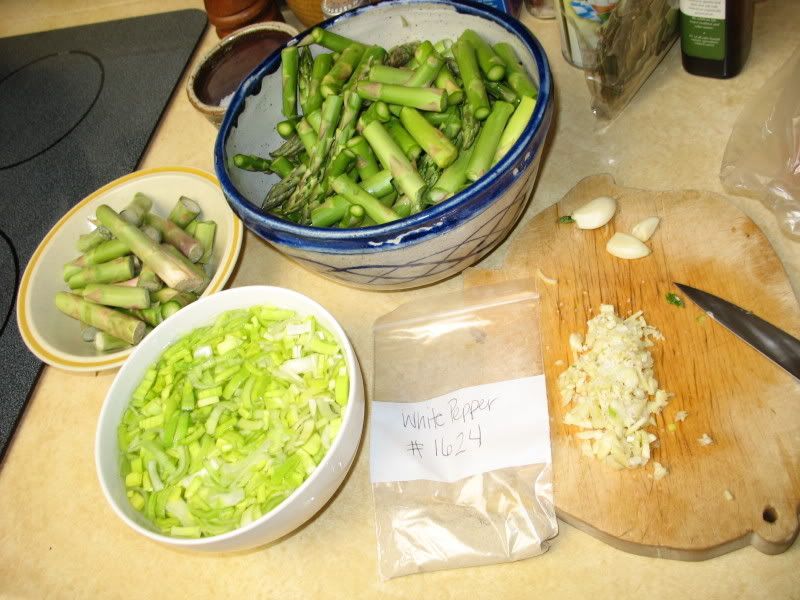 It needed some Asparagus flavoring though. So in goes those tough woody stems!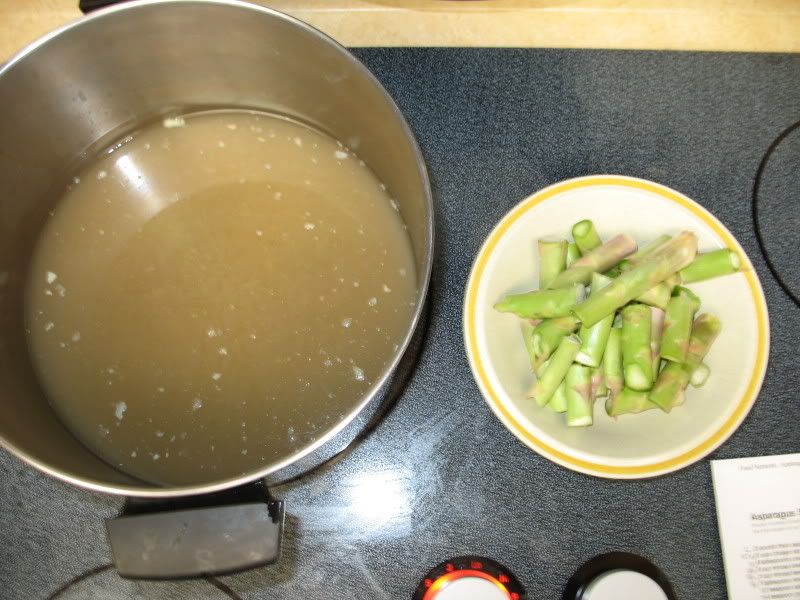 Mmm Chicken Asparagus broth (with woody stems discarded).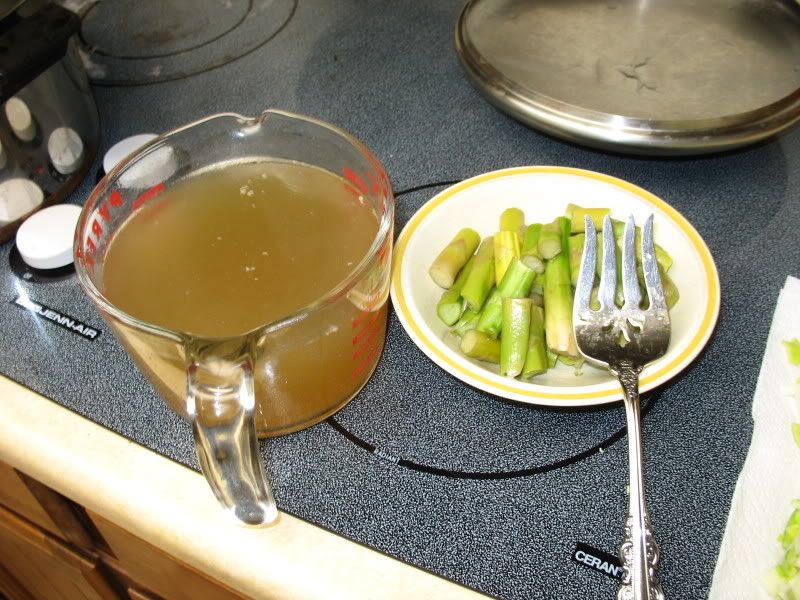 Sauteed Leeks + Garlic + Salt + white pepper + broth + the rest of the asparagus.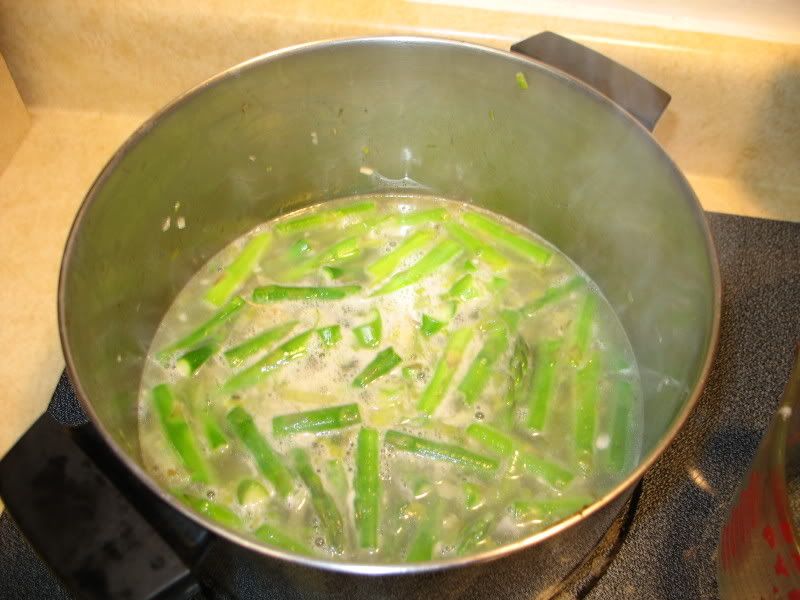 Asparagus done! Time to blend.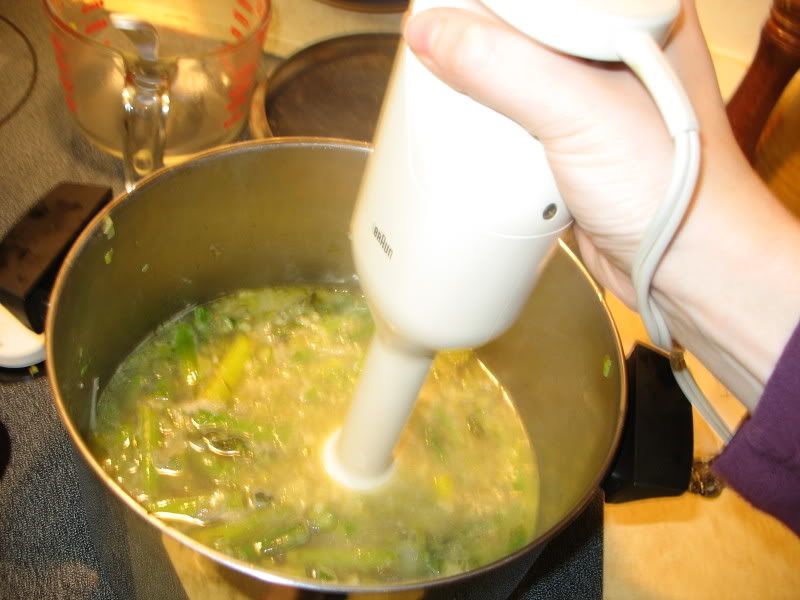 blend blend blend.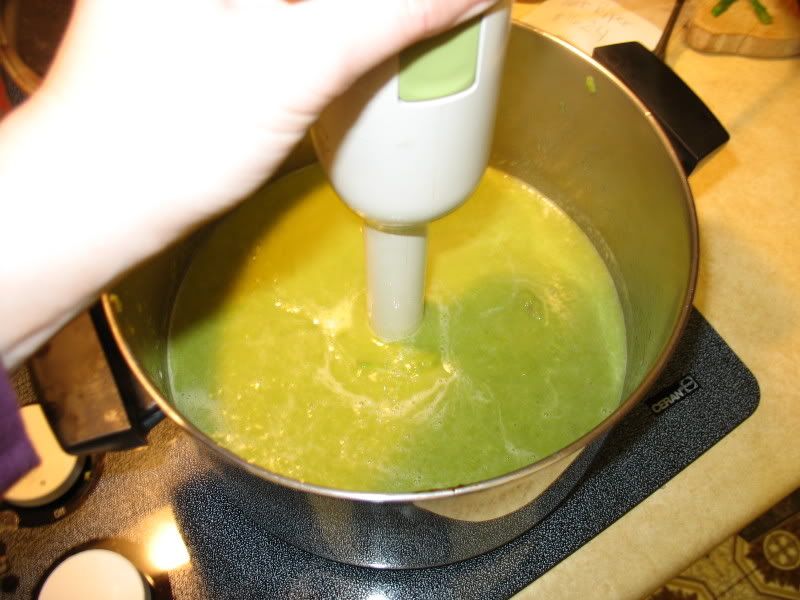 Parmesean makes everything tastier!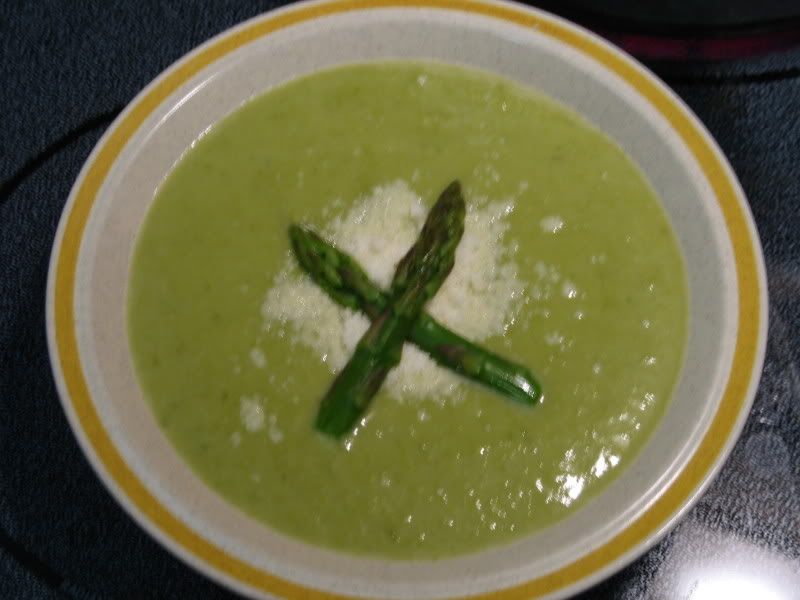 I am a domestic, wee!
If you all want the specifics let me know. I'm just too lazy again to write out the whole thing step by step right now.