Since i suck at baking, but was inspired by this website :
http://cupcakeblog.com
And in the spirit of Cinco de Mayo, and for my big brothers party tomorrow, i made a cuban inspired cupcakes, MOJITOCAKES! Yes, I know, cinco de mayo is mexican, but I'm not even Mexican, so who gives a fuck right?! right! Now that I think about it... I probably should have done a spicy hot mexican chocolate cupcake.. next time!



Also in the spirit of Sandra Lee (because remember I suck at baking) I did a little cheating and used some store bought products: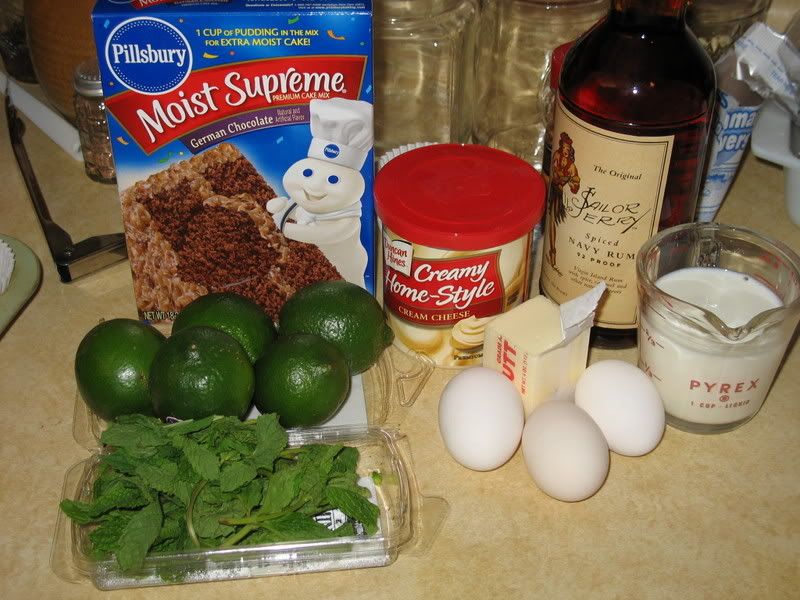 Then I proceeded to infuse hot milk with mint, and zest 2 limes: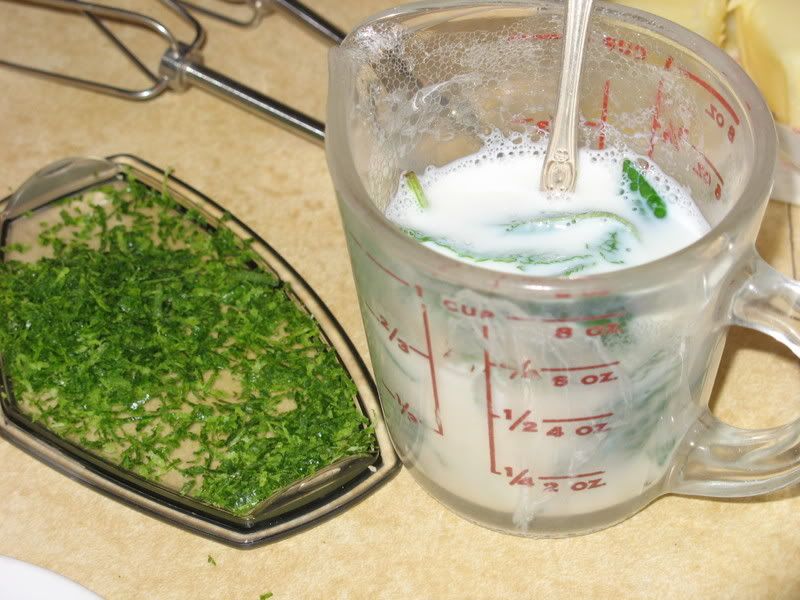 made the german chocolate cake, but definitly not following the boxes rules.
A little lime zest, mint milk, melted butter, a splash or two of Sailor Jerry Rum (my fav! and not coz it's some trendy as fuck rum but - it's delicious!)
You know how I roll.

As the cupcakes were in the oven and smelling more delicious by the minute I decided to make a simple syrup to soak into each cupcake for extra kick. So, in goes a little less than a 1/4 c of rum, 1/8 c lime and a 1/4 c sugar!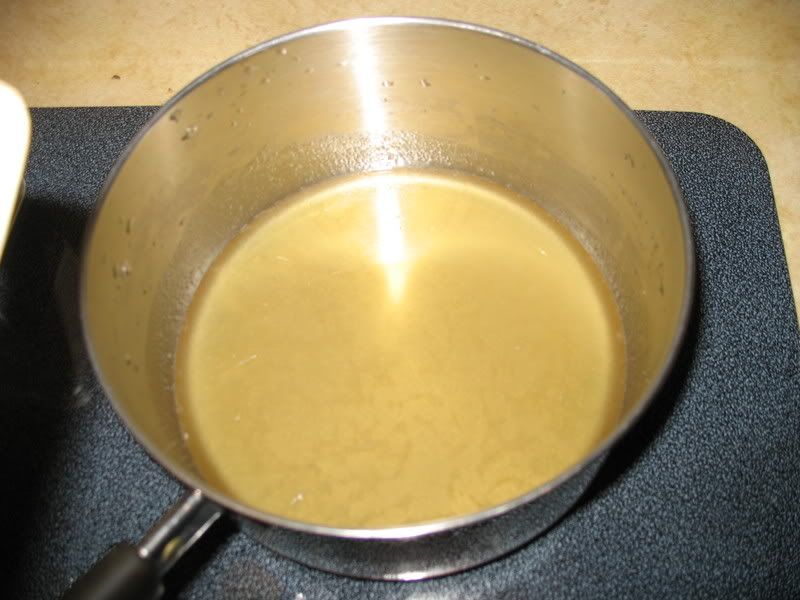 By this time, cakes are done! Let them cool 5 min, poke fork holes in them and spoon in a tsp. of the delicious syrup making a mess on my counters with over pour.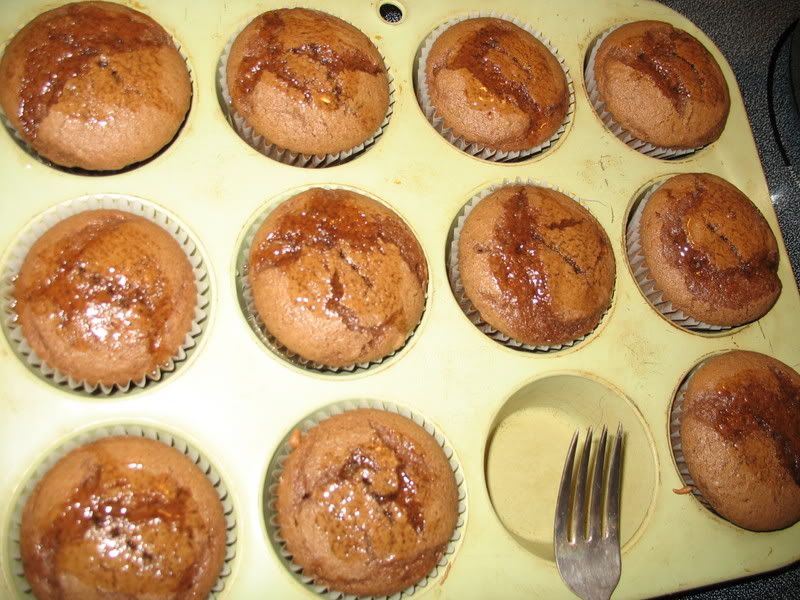 Use the cream cheese frosting + left over rum suryp, mix together and decorate!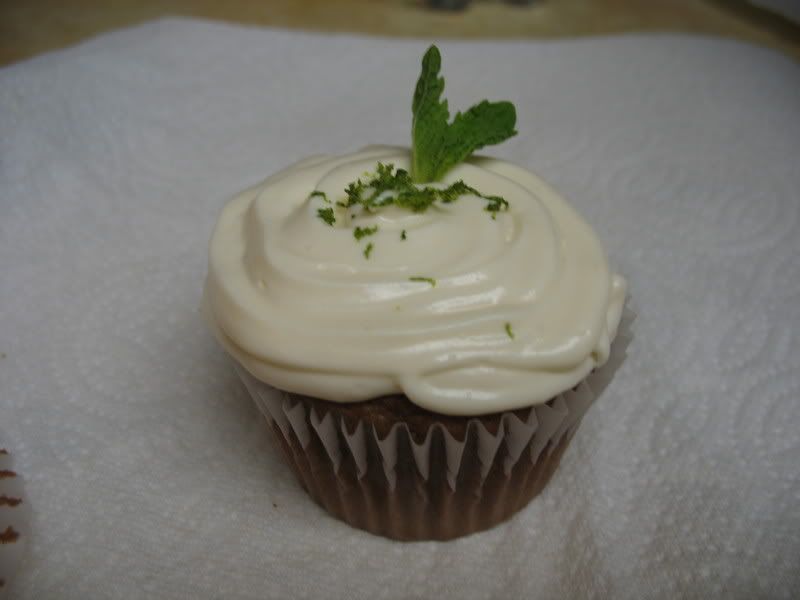 So fucking delicious. Seriously.

x-posted to my own L-J